America's finest bobwhite quail hunting traditionally takes place on Southern plantations or Texas ranches. Russell Edwards, owner of Winghaven Lodge, would like the shooting world to know that his Kentucky hunt ranks right there with the best of them.
Where is your lodge located?
Winghaven is in the western Kentucky township of Providence, which is about an hour south of Evansville, Indiana, and two hours northwest of Nashville.
What bird species do you offer, and what is the limit?
First on the list is bobwhite quail. Our goal has always been to offer the absolute best quail hunt possible. To accomplish that, we put in tremendous habitat and bird-rearing work to produce staggering numbers of hard-flying quail for our guests. We offer a great 30-bird hunt, but our no-limit offering is considered by many to be the best overall quail hunt they've ever experienced. We hunt quail from October through March and also have a no-limit upland combo deal that includes pheasants and chukars during the same period. We also do pheasant and chukar tower shoots and hunt ducks in the sloughs near the lodge. The duck hunts begin in September and include a wide variety of species.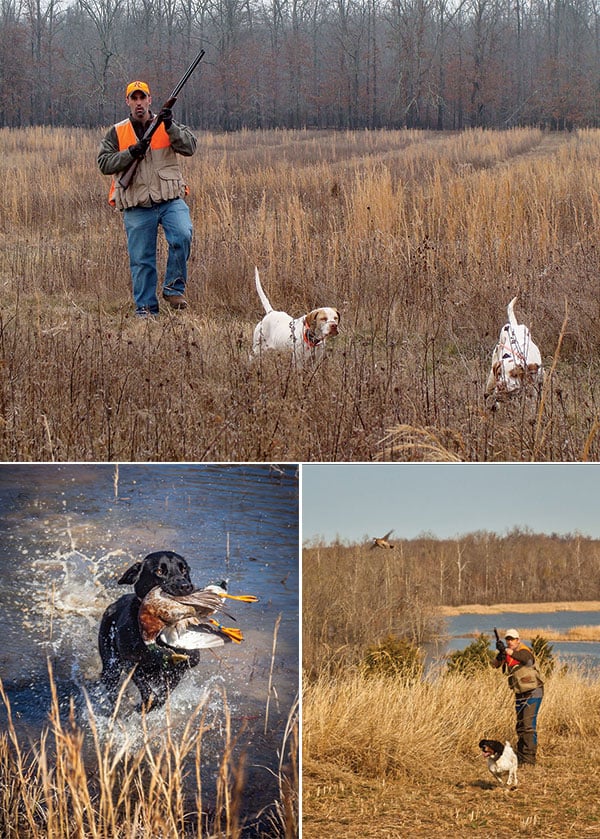 What is your hunter-to-guide ratio?
We are well equipped to handle both large and small parties. We take a single guest or a group of 24 or anything in between. The ratio can be 1:1, 2:1 and in some cases 3:1.
What are the terrain and cover like?
We hunt gently rolling fields of native legumes and warm-season grasses that are enhanced by acres of corn, milo, soybeans and wheat. The majority of our shooting is in easy-to-walk areas that provide nice, open shooting.
Do you hunt with pointing or flushing dogs? Can a hunter bring and hunt with his or her dog—and if so, where will the dog stay?
We have a personal love of shorthairs and Labs and therefore hunt with both pointing and flushing dogs. We are not breed snobs, however, so we also will use other breeds. The main thing is that the dogs perform at a very high level. It is fairly common for guests to bring their own dogs, and we have built nice accommodations to house them.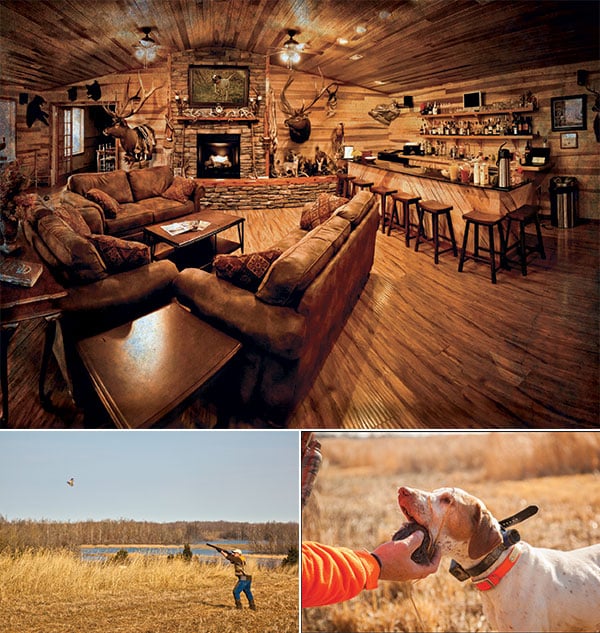 Do you welcome non-hunting spouses—and if so, what is there for them to do?
Our area of Kentucky offers a wide variety of attractions associated with its local Amish community, which is more than 500 strong! Food, crafts, furniture-making and just about everything for which the Amish are famous can be found in our county.
How is your lodging managed?
Between the main lodge and cabins we have beds for 31 guests. Most rooms have two beds and private baths. Our standard hunt is based on double occupancy, but we are usually able to arrange single-occupancy stays.
PHOTOGRAPHS COURTESY OF WINGHAVEN LODGE
---