The Shooting Sportsman Endorsed Lodge Program continues its "behind the scenes" series with Leen's Lodge, in eastern Maine. Owner Scott Weeks was happy to answer a few questions about the lodge . . . .
How long have you been at Leen's Lodge and what compelled you to get involved with the lodge?
My wife, Kris, and I purchased Leen's Lodge in April 2017. My family managed a club on a small private lake in my hometown, so I grew up providing an environment for people to experience nature. During the events of 9/11, while vacationing at a lodge similar to Leen's, Kris and I first had the thought that this might be something we'd like to do. Over the years we have grown to enjoy cooking and hosting parties at our house. We sometimes feel like Leen's Lodge is exactly that but on a grander scale.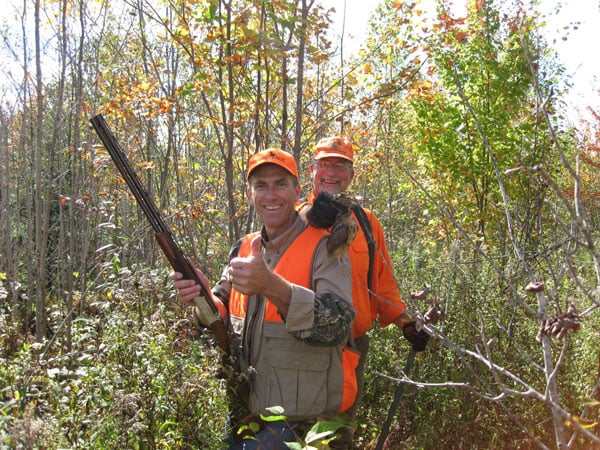 What's a typical day of hunting like at Leen's Lodge?
Guests begin their day with coffee, tea or hot chocolate along with freshly baked muffins, fresh fruit, juices, cereals and a made-to-order breakfast. The guides arrive during breakfast, and then everyone splits into groups and is taken to the first covert of the day. Leen's offers wild grouse and woodcock hunts, and guests will hit multiple coverts throughout the day. Most guests return to the lodge between 4 and 5 PM. At 6 it's appetizers and socializing on our deck or in our Tannery Room followed by a three-course plated dinner. After dinner guests can relax, play cards, watch football or be regaled with stories from our experienced guides.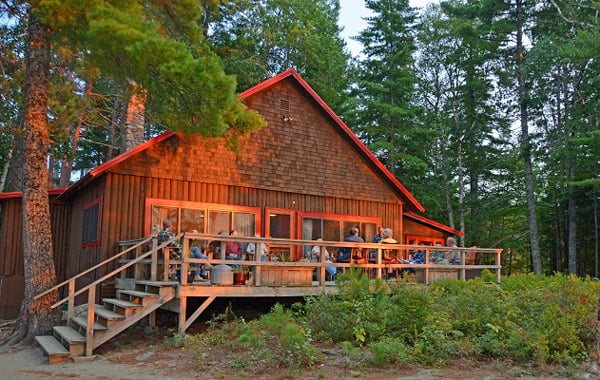 What aspects of your operation seem to impress guests the most?
Natural scenic beauty, tradition and nostalgia. Our 23-acre wooded facility is located on the eastern shore of West Grand Lake. The view has been described as magical. Sunsets over the lake are second to none. Leen's sits at the heart of 355,000 acres of huntable land and incorporates traditions that have been experienced for 70 years. Guests have returned after being away for 40 years and been thrilled to discover that everything is exactly as they remember. Leen's has a rich history of hosting guests such as Ted Williams in the 1950s, and some of our guests have been coming for generations. Modernizing the facility while preserving tradition is an important balance for us.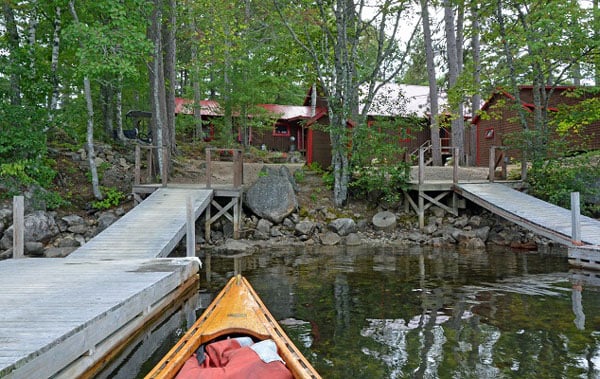 What is your favorite item on the dinner menu?
When a typical weekly menu consists of items like ribeye steak, lamb chops, pork tenderloin, shrimp pasta, prime rib, lobster and salmon, that is a difficult question to answer. My favorite has a very personal connection. It is the miniature loaf of bread that we often serve with our first course. I grew up calling it "Dad's Bread." It is my Dad's recipe.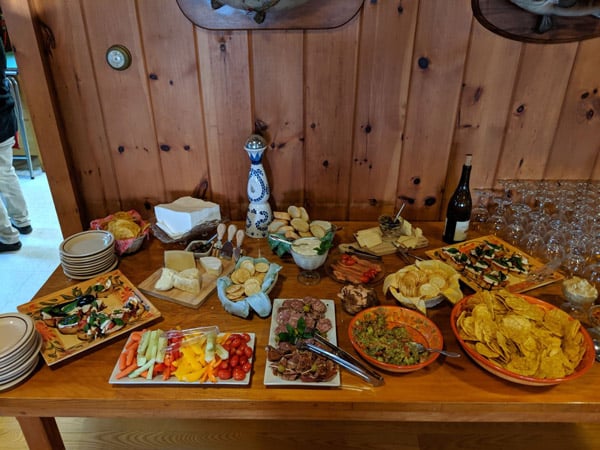 What part of the job do you find the most gratifying?
Most of our guests have high-pressure, fast-paced roles in the "real" world. They often carry that baggage to the lodge, and we feel it when they arrive. I remember well when I walked in those shoes. Part of our mission is to help remove that weight by making people feel welcome, comfortable and well cared for. The natural environment and community of Leen's do the rest. The most gratifying part of my job is to watch that stress melt away.
What has you the most excited about the coming season?
The stories of the day's hunt. How the dogs worked. The ones that got away and the ones that we are enjoying for appetizers. Many of our guests come every year, and I am excited to see them again and form deeper relationships with them. I am also excited about the large number of guests who are coming who have either not been at Leen's for several years or who have never had the Leen's Lodge experience. October at Leen's is a special time.
PHOTOGRAPHS COURTESY OF LEEN'S LODGE
---