The state of Virginia may not be rife with upscale wingshooting lodges, but Patrick County's Primland Resort has earned a reputation as one of the finest bird hunting destinations in the country. Primland Vice President Steve Helms briefed us on what the resort has to offer.
Where is your lodge located?
We are in the Blue Ridge Mountains of south-central Virginia. We are about an hour and a half south of Roanoke and two hours north of Charlotte, North Carolina.
What bird species do you offer, and what is the limit?
We have pheasants, chukars and quail, and we hunt them in a variety of ways, such as walk-up, European shoots and true driven shoots. Packages can range from eight to 15 birds shot over pointing dogs to high-volume (200- to 400-bird) European and driven shoots.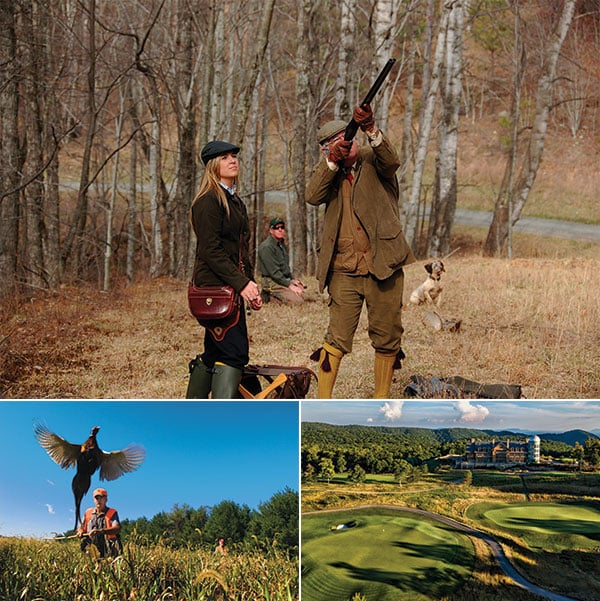 What is your hunter-to-guide ratio?
This depends on the style of hunt. We can do walk-up hunts with between a 1-to-1 and 3-to-1 hunter-to-guide ratio and Edwardian-style driven shoots, which have a staff that includes gamekeepers, beaters, dog handlers and loaders. Whatever the style of hunt, our hunter-to-guide ratios are based on safety and the personal preferences of our guests.
What are the terrain and cover like?
Our walk-up hunting is conducted in rolling hills and relatively flat food plots. Our driven shoots consist of drives that move birds from high areas toward lines of guns situated at lower elevations. We offer a "true" driven shoot—similar to the way it's done in the UK, including the layout of the areas where the drives take place.
Do you hunt with pointing or flushing dogs? Can a hunter bring and hunt with his or her dog—and if so, where will the dog stay?
We do most of our walk-up hunting with very well-trained pointing dogs and use a team of retrievers for the driven shoots. We have limited kennel space available for guests' dogs and pet-friendly mountain homes.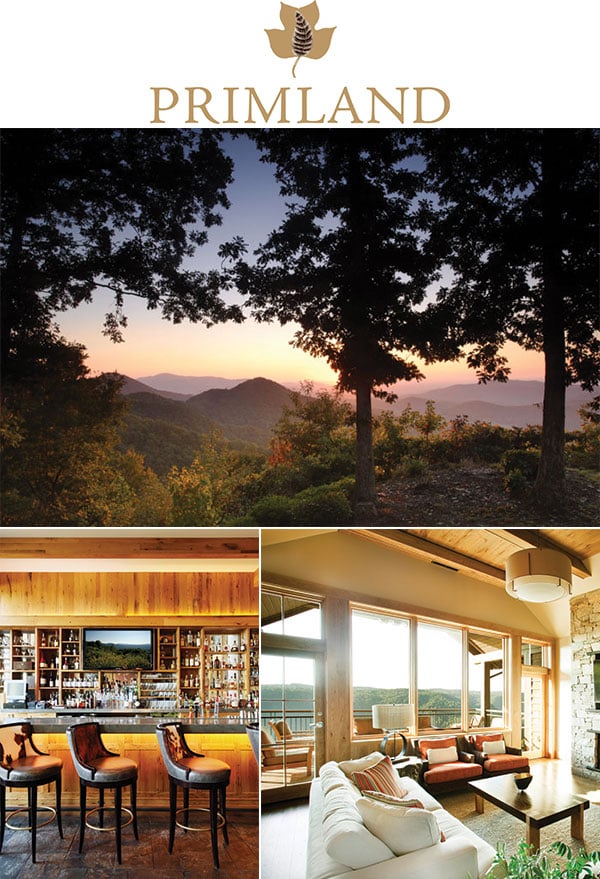 Do you welcome non-hunting spouses—and if so, what is there for them to do?
Within the hunting world, Primland is well known as a great place for walk-up hunting and perhaps the best place in the nation for driven shoots. What is sometimes overlooked is the fact that Primland is also a nationally recognized golf and outdoor-recreation destination, with the array of activities for non-shooting spouses and family as extensive as those found anywhere. Golf, spa, horseback riding, biking, hiking, yoga, dining, fly-fishing, clay shooting, water sports, shopping, winery visits and numerous other options are easily accessible to our guests.
How is your lodging managed?
Our 12,000-acre facility includes numerous options for both small and large parties. We have rooms in our main lodge, cottages, mountain homes and even tree houses! All of our lodging is extremely comfortable, and our luxury units are refined and elegant. We can handle both large and small groups.
PHOTOGRAPHS COURTESY OF PRIMLAND
---