One of the most intriguing and often-asked-about wingshooting lodges in the nation is Castle Valley Outdoors. Georgia quail and Dakota pheasants conjure recognizable images in the mind's eye, but southern Utah is something novel to the imagination of most wingshooters. Castle Valley Outdoors Manager Jim Fauver provided answers to some FAQs.
Where is your lodge located? 
The ranch is located in Emery, Utah, an area about three hours south of Salt Lake City that is well known for its rock monuments. 
What bird species do you offer, and what is the limit? 
The bulk of our hunting is for pheasants and chukar, and our standard hunt has no bag limit.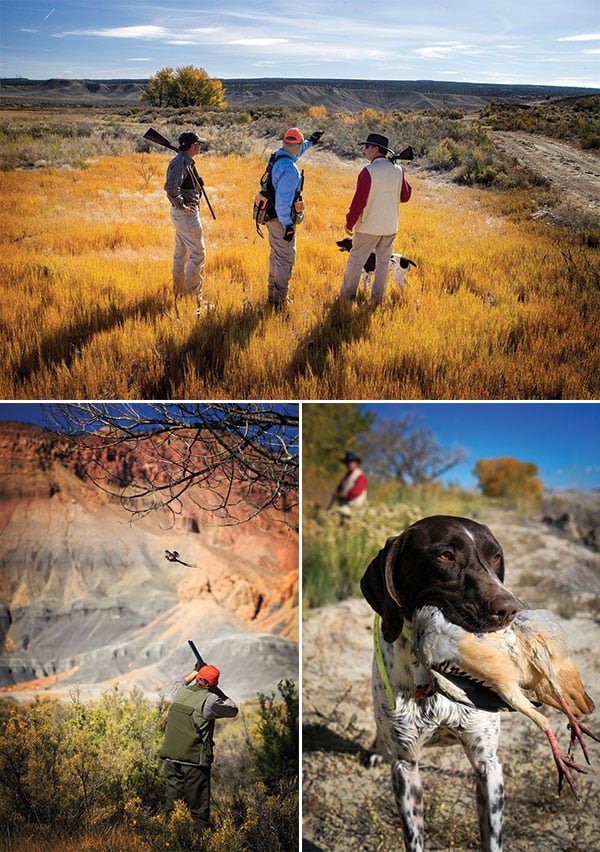 What is your hunter-to-guide ratio? 
We generally hunt two or three hunters per guide. The majority of our hunting is in open country, and this ratio works very well. 
What are the terrain and cover like? 
The shooting at Castle Valley Outdoors takes place in river bottoms, open sage flats and wheatfields surrounded by redrock cliffs and majestic buttes. 
Do you hunt with pointing or flushing dogs? Can a hunter bring and hunt with his or her dog—and if so, where will the dog stay? 
Pointing breeds generally work best for the way our hunts are set up, but we have had guests do very well with the close-working flushers they've brought along. As this implies, guests are welcome to bring their dogs, which can be housed in our kennel facilities.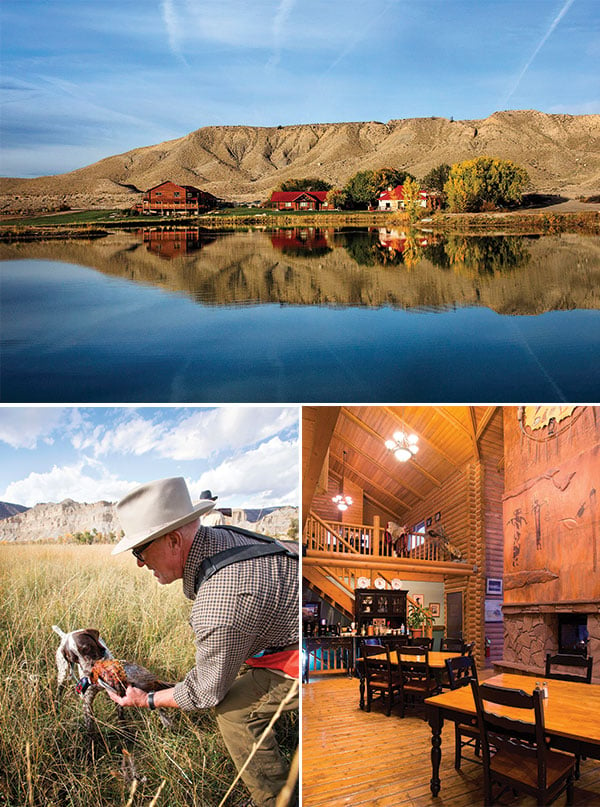 Do you welcome non-hunting spouses—and if so, what is there for them to do? 
Non-hunters are 100% welcome! They can fish in our trout pond, do a scenic ATV tour, golf, shoot clays or enjoy a book from our library. (The library includes a nice selection of cowboy novels so guests can fully immerse themselves in the Western ambiance.) 
How is your lodging managed? 
Our lodge has wonderful spaces for socializing and dining and includes 17 bedrooms, all of which have private bathrooms. We receive just as many compliments on our lodging and dining as we do our hunting!
PHOTOGRAPHS COURTESY OF TERRY ALLEN AND CASTLE VALLEY OUTDOORS.
---