20 g. Sporting Clays loads
I had a couple of boxes of the Super Sports and they were excellent. No shops around here carry them so I will have to special order some. Now if I can find someone who knows how to work some magic with the trigger on a Model 23 Winchester I will be set for some small gauge vintage matches. I like everything about the 23 except for the trigger. 
Posted : July 13, 2018 8:40 pm
Cortes,
  Because I only shoot Sporting Clay for teaching Grouse gunning techniques, starting from the gun down safe on position.  I use the same shells in the Grouse woods that I do for practice on the clays courses, especially when they have been set up for Grouse hunting practice.   
We use either  2 1/2" Poly SpredR, 8 1/2 thru 6,  2 3/4 Fiocchi 7's or 2 3/4 B&P 8 1/2's, depending on the chambers of the different vintage double guns we are using while practicing.
Love the way the 2 1/2" SpredR loads put the live birds and the clays down.   Practicing like this however cost some serious money.  Great Grouse gunning practice for sure.
M23's are great little 20 Gauge Double guns, owned one for a short time and used the money from her sale, as a good down payment, when I had Rich Painter fit the high grade 16 Gauge Krupp Barrels to one of my pre 13 L.C. Smith double guns.
Dave B. L.C. Smith Man
SpredR loads worked great out of my Vintage pre 13 L.C. Smith Hammer Gun also!
Click on the picture to enlarge.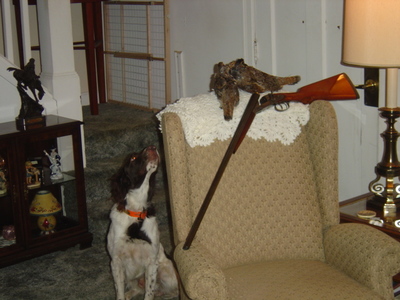 The 1913 L.C. Smith 16 Gauge with it's Krupp Barrels, thanks to Master Gun Makers Rich Painter's fine skills.  The M23 20 Gauge belongs to one of my Grouse hunting buddies now.  Mostly because it weighs more than the 1913 Elsie 16 Gauge, with its 30" Krupp Barrels.
Click on the picture to enlarge.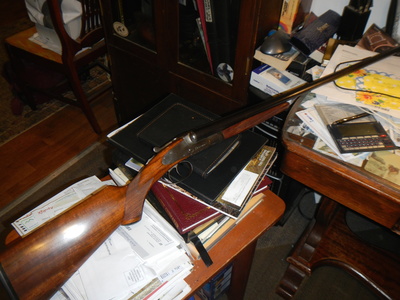 Posted : July 13, 2018 10:12 pm
My Model 23 is strictly for Vintager Clays. I have a nice W.J. Jeffrey 20g that weighs in at a fraction over 5lbs for carrying in the fields. I confess that I have never used any of the SpredR loads. The Jeffrey is cylinder in the right barrel and that is open enough. IC in the left of the 28 inch barrels. 
Posted : July 14, 2018 11:16 am
Cortes,
How about a picture of your Jeffrey's, love to see her!
   Pick up a few boxes of the Poly SpredR's or the RST's some time and give them a try, you will love shooting these shells from your vintage double guns!   Your W.J. Jeffrey's would be a prime candidate for the SpredR loads in the Grouse Grouse woods and they are especially nice for Mearns Quail hunting.  Once you use them you will get hooked on them for shooting birds big time.  It's one of the big reasons I actually quit reloading!   My L.C. Smith and J.P. Sauer Vintage double guns with the 2 1/2" chambers & shells are deadly bird killers with the SpredR loads.  I really like the 8 1/2's under the 1st trigger and the 6's under the 2nd.  Out of my old SxS vintage 20 Gauge H&R Hammer Gun, the shells are simply incredible.  Soft shooting shells that really get the job done, I am super glad both Poly and RST came out with them.  Order from Lion County on Line and get free shipping, right to your door!
Dave B. - L.C. Smith Man
Super Great shells out to the 16 Gauge L.C. Smith Hammer Gun also.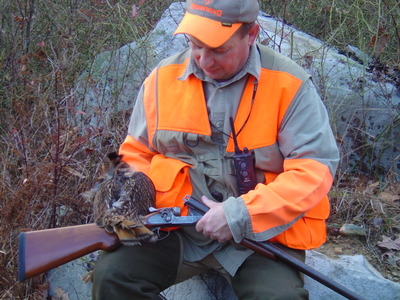 Posted : July 15, 2018 10:48 am
Sporting Clays:  7/8 ounce required load.   Either 1200 or 1300 what ever is on sale...   Always 7 1/2 shot.
1300 works better in the automatics.   Not worth reloading, can purchase just about the cost of reloading,  Will sometimes reload 1 ounce shot for upland bird hunting....  6 shot for pheasant 71/2 or 8 for northern bob white.... 
This post was modified 7 months ago by
Junnie
Once a man, twice a child....
Posted : July 17, 2018 5:31 pm